I had the chance to buy a nice little collection of Finnish Mosins and will post them here before going to auction. I am not a expert on Finn guns so I am listing them with descriptions the collector gave me and let the pics speak for themselves. I am posting over all pics of the guns both sides and detailed pics can be found here
http://s89.photobucket.com/albums/k221/ ... ollection/
Payment and shipping info can be found in our stickies.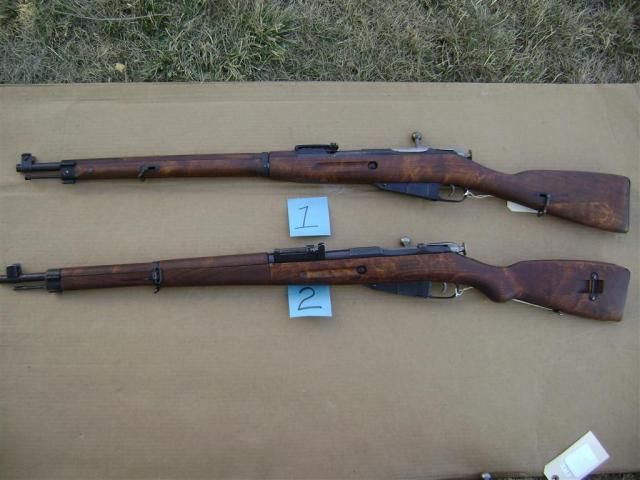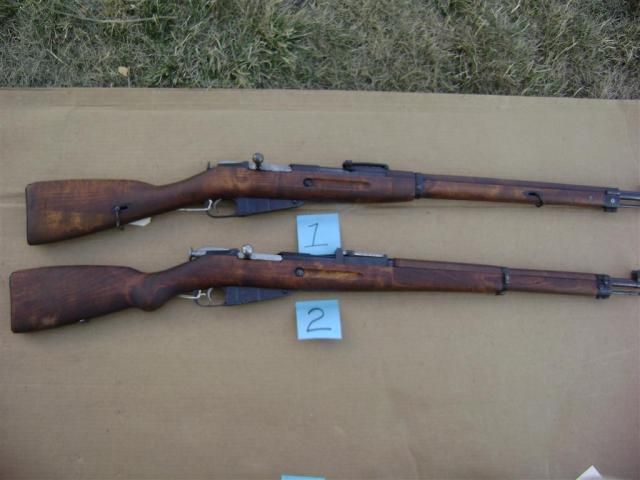 NO1. 1928 M27 Tika in a excellent 28/30 straight stock, Finn Matched, Excellent Bluing, Excellent Bore. $400 sold
NO2. 1942 M39 B Barrel. light Romanoff Crest, Finn match, excellent bluing, excellent stock, excellent bore. $350 sold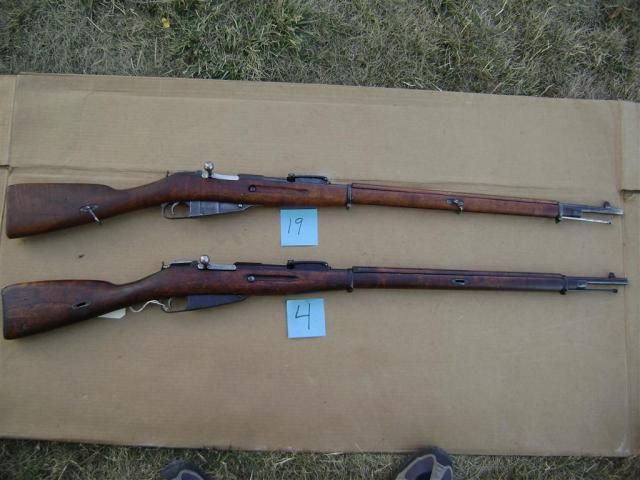 NO4. 1942 M91 B Barrel, light Russian Romanoff Crest, light AZ mark on Receiver, Finn Match, excellent bluing, excellent bore, very good + Fin 2 Piece Stock $350 sold
NO19 M24 "S" mark in sheild on barrel, VG to VG+ bluing, VG+ stock with cartouches, Finn matched, 2 civil guard NO's on side of barrel and receiver, VG+ bore, sling hangers. Very Rare and nice! $550 sold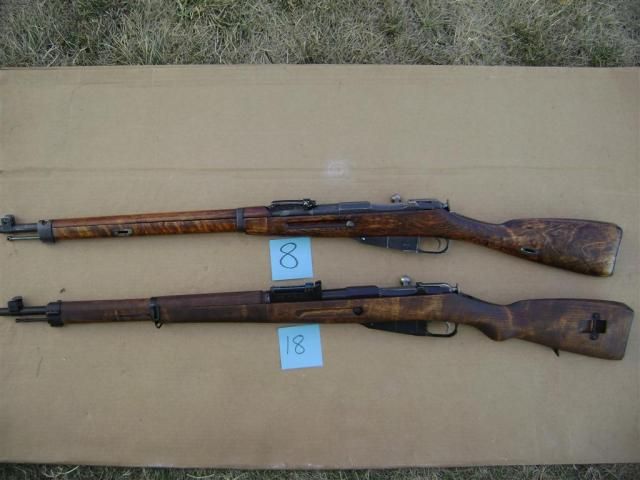 NO8. M28 SY marked Tika, has Civil Guard numbers on side of barrel, Finn Match, VG+ straight stock, with nice wood grain (may have been refinished sometime long ago), 80% bluing, excellent bore $450 sold
NO18 1944 VKT M39, excellent stock, excellent bluing, mirror bore!, Finn matched. This gun is like new and came out of my personal collection. $400. Sold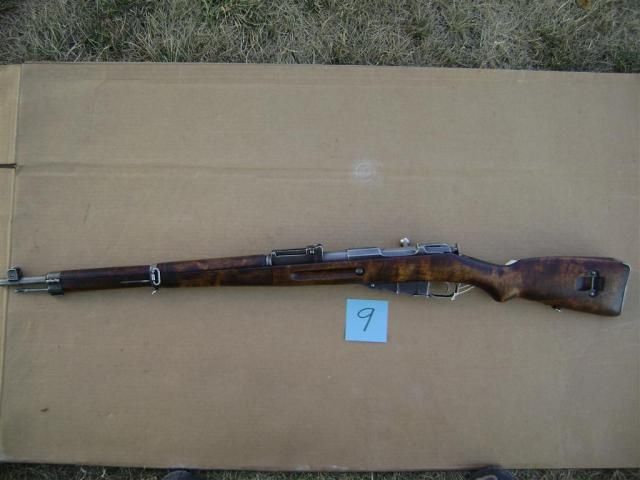 NO9. 1943 M39 Sky Sako marked, very good + stock with gear logo and Finn cartouch (light), 50 to 60% bluing, Finn match, very good + bore $350 sold
_________________
Feel free to ask any questions on products, services or if you just need help on refinishing.
http://www.familyfirearmsandfinishes.com