With the recent influx of Spanish M1916s into the collectors market,
we will revisit some of the general differences between rifles chambered in 7x57 and 7.62x51mm NATO.
The buttstock for the 7.62 rifle (top) will typically have the addition of a crossbolt for added strength.
In addition, the trigger guard will be modified to a lock screw configuration.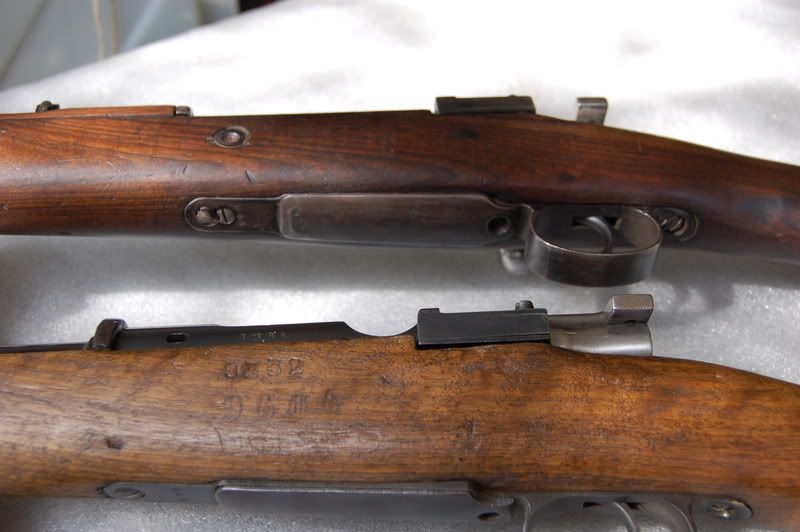 While both will have the side mounted sling (solid metal pinned version shown), the 7.62 rifle (right) will have the buttplate bottom cupped. Some rifles may have a cutout with screwed in sling swivel.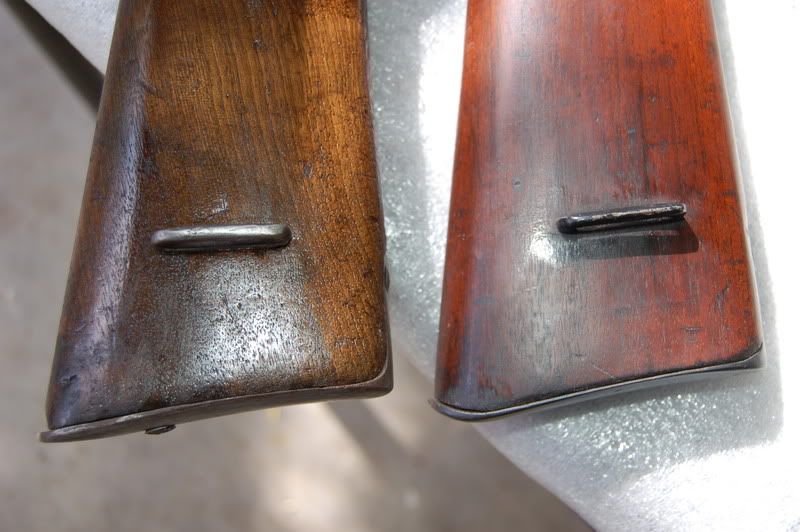 With the handguard removed, it is easy to see indications of the conversion to 7.62x51. Other than re-boring, the shortening of the chamber by 6mm is obvious due to the setback at the receiver (bottom). Naturally, this precludes the hanguards between the two rifles being directly interchangeable. You will also note that, due to the change in ballistics, the rear sight has had the original "3" overstruck with a "2".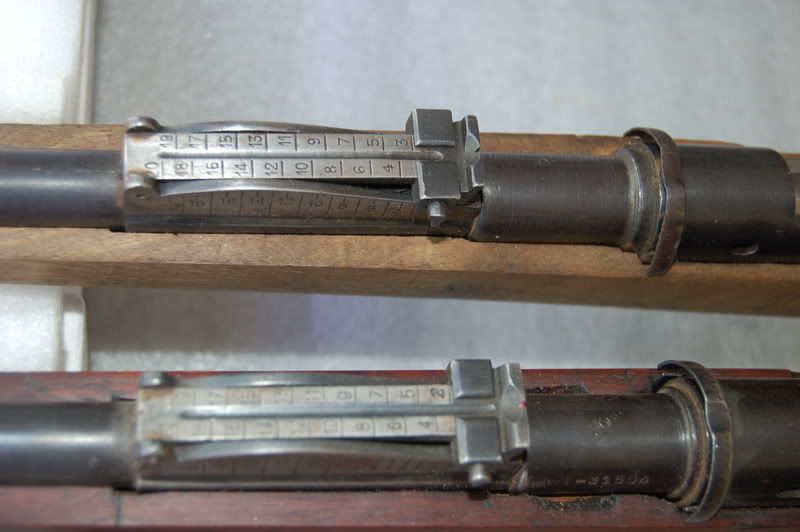 Depending on the end user, the rifle may have the Guardia Civil "Falangist" crest added. You may also have an un-crested NATO conversion easily identified by the "OT" (
O
rganización del
T
ratado del Atlántico Norte).