I belong to ColtForm.com (as well as other gun forums go figure). A member who collects Military and LE Agency marked guns posted a Gun Broker link for a Greek Army marked Colt Army Special chambered in .38 Special. Colt made the Army special in various calibers (.22 LR, .38 Special, .32-20, .38-200 (aka as .38 S&W), and .41 Colt (aka .41 Long Colt with barrel lengths of 4", 5", and 6". They also made them in 4-1/2" which is not as common. Around 1927 Colt renamed the Army Special the Official Police!
This 4-1/2" barreled gun, made in 1914 according to Proofhouse.com was inspected by Major Gilbert H. Stuart, US Army Ordnance Inspector (his inspection mark is the round circle stamped on the left side between the top of the cylinder and the hammer.
This gun shows a somewhat decent finish considering its 104 years old and was a military sidearm. I suspect there was a lot more holster wear then hard use; the bore and cylinder is fairly clean. I took the side plate off; inside its clean but dry. The action is tight; the cylinder locks up tight; trigger pull in both Single and Double action is heavy however! If I knew how to take it down to a bare frame I'd give it a super detail cleaning and lubricating! The smooth wood stocks (grips) are numbers matched to the gun; and on the butt of the gun is marked with the Greek Letters Epsilom and Sigma (meaning the Greek Army) and a 5 digit S/N probably a property number. I don't see any reason to not shoot it with some very basic Lead Round Nose 158 grain ammo or some .38 Special Mid-Range Wadcutter ammo!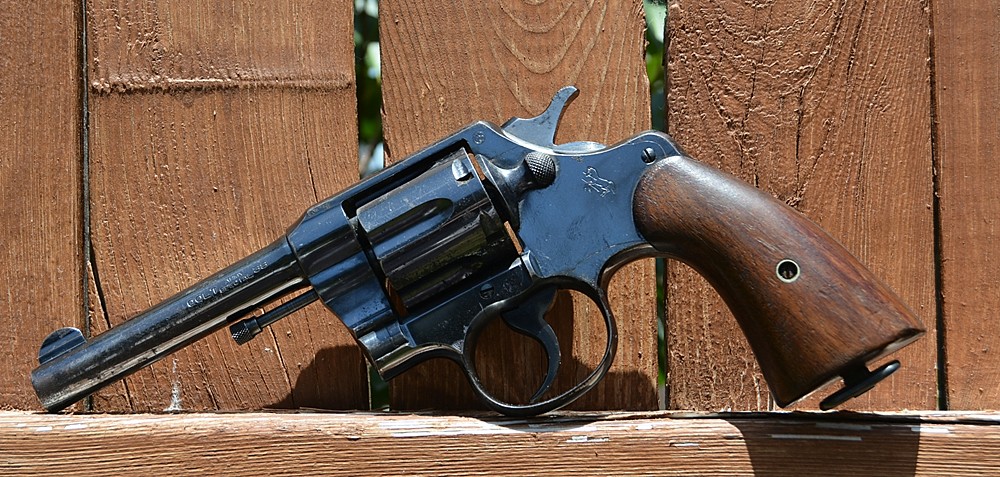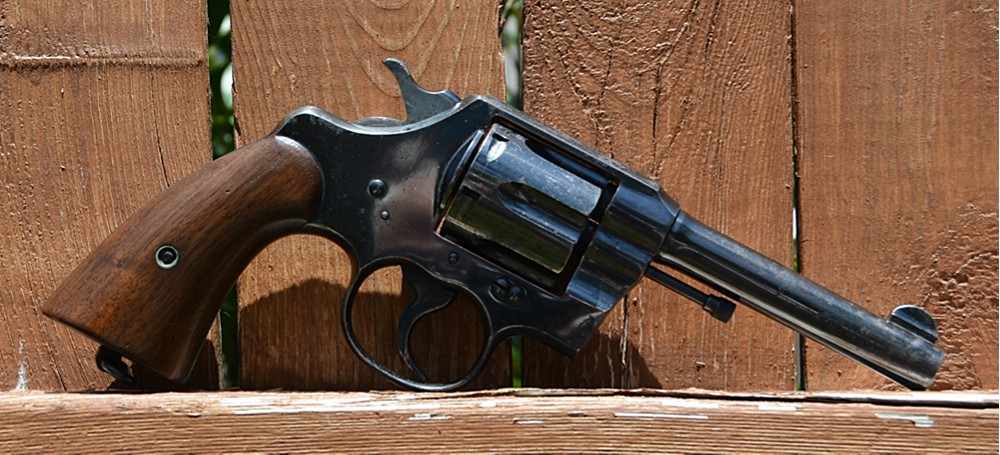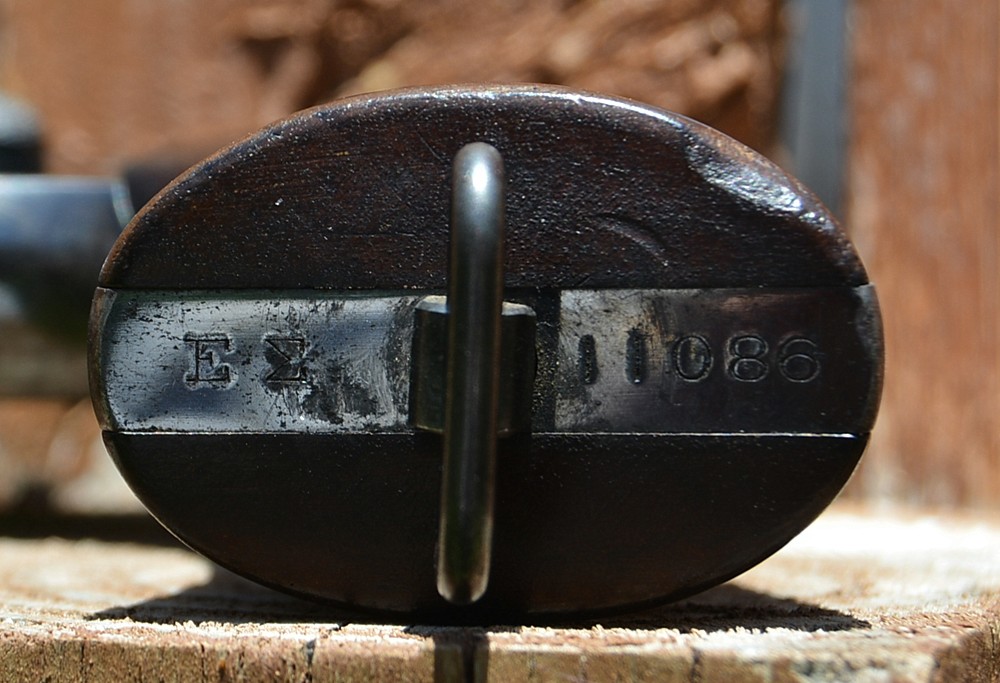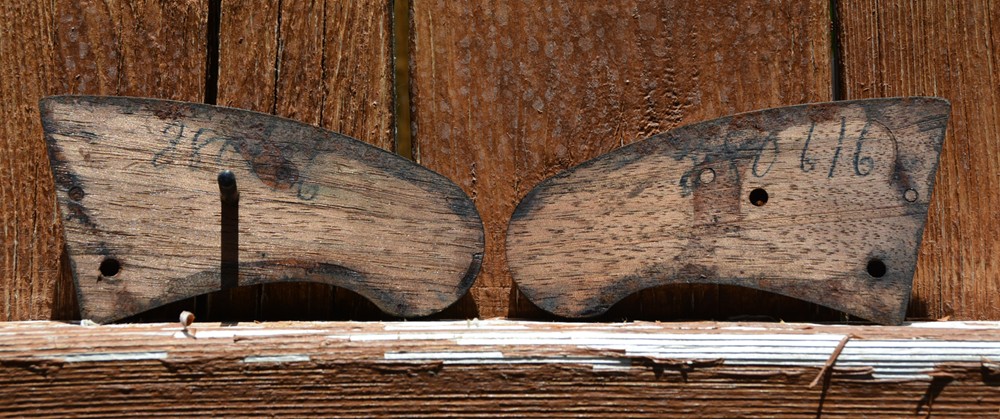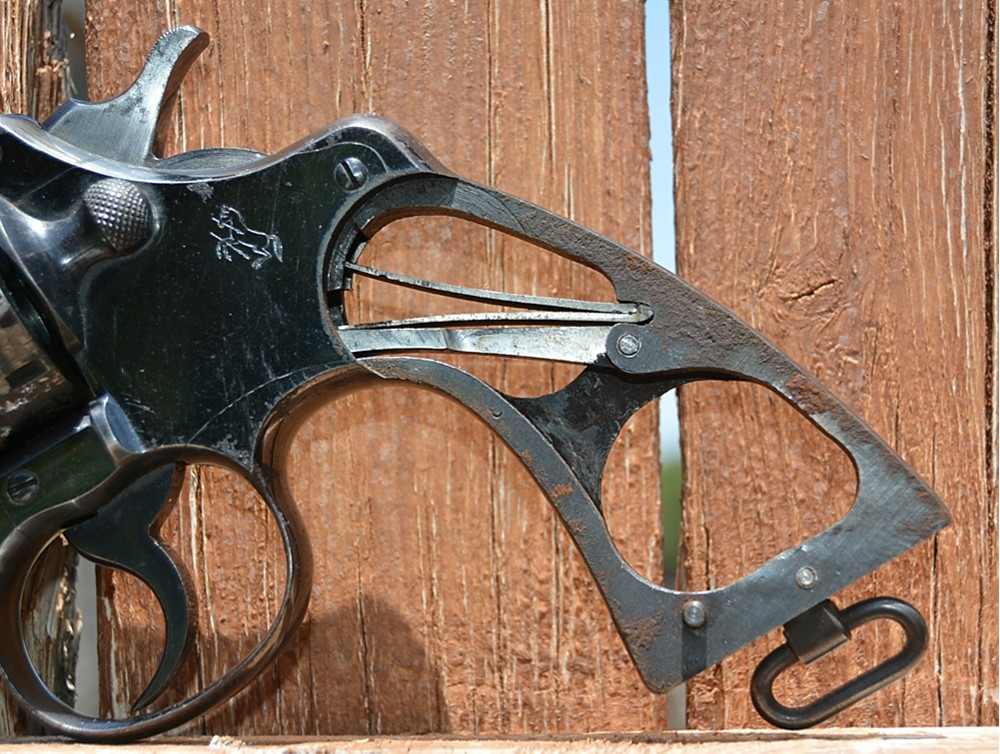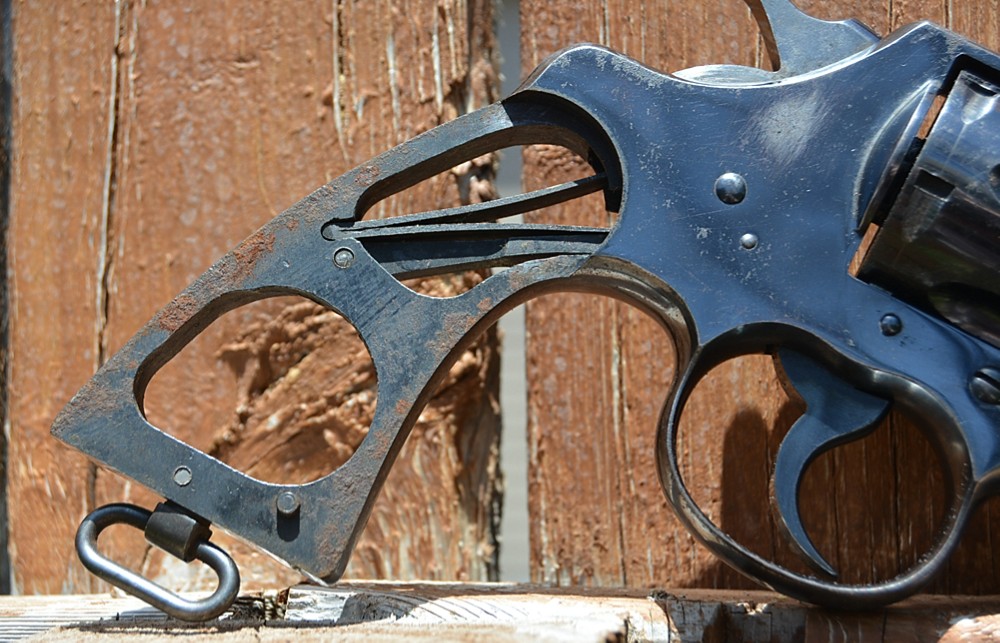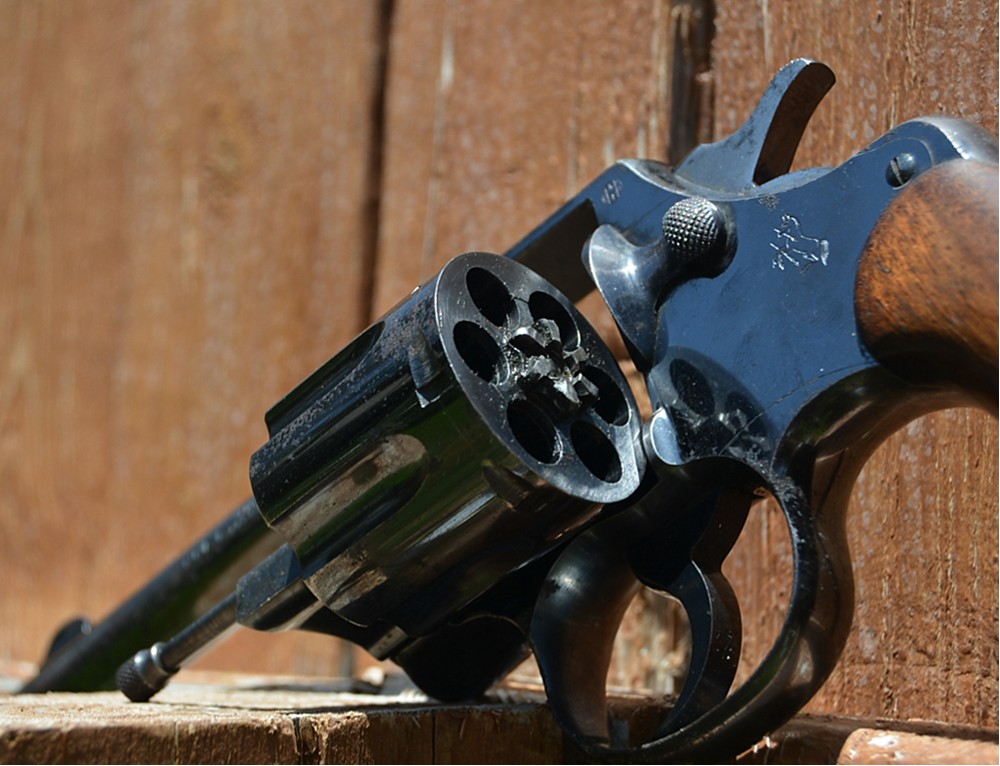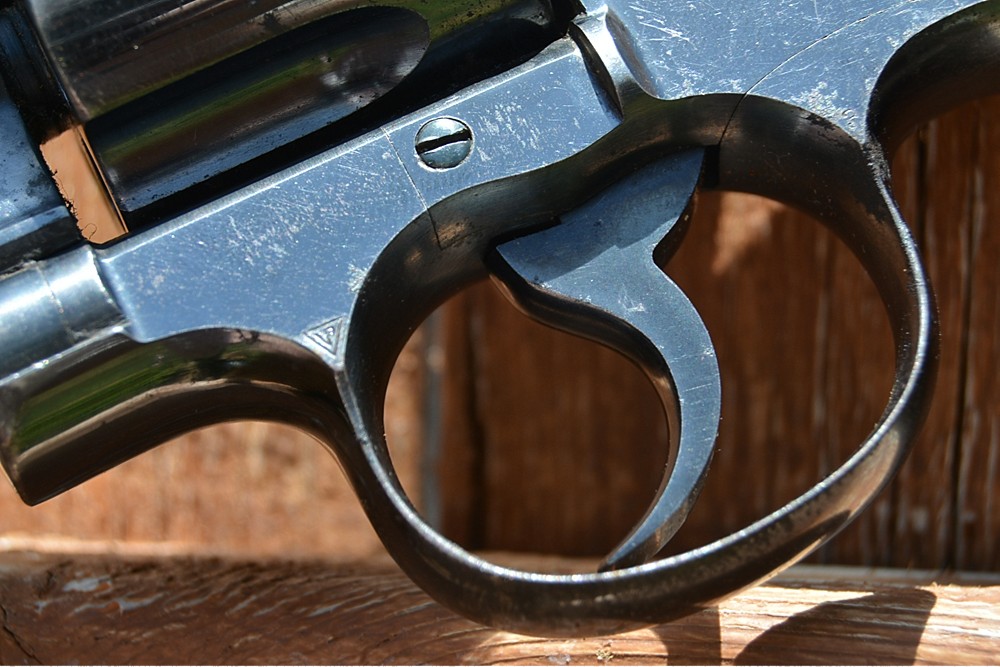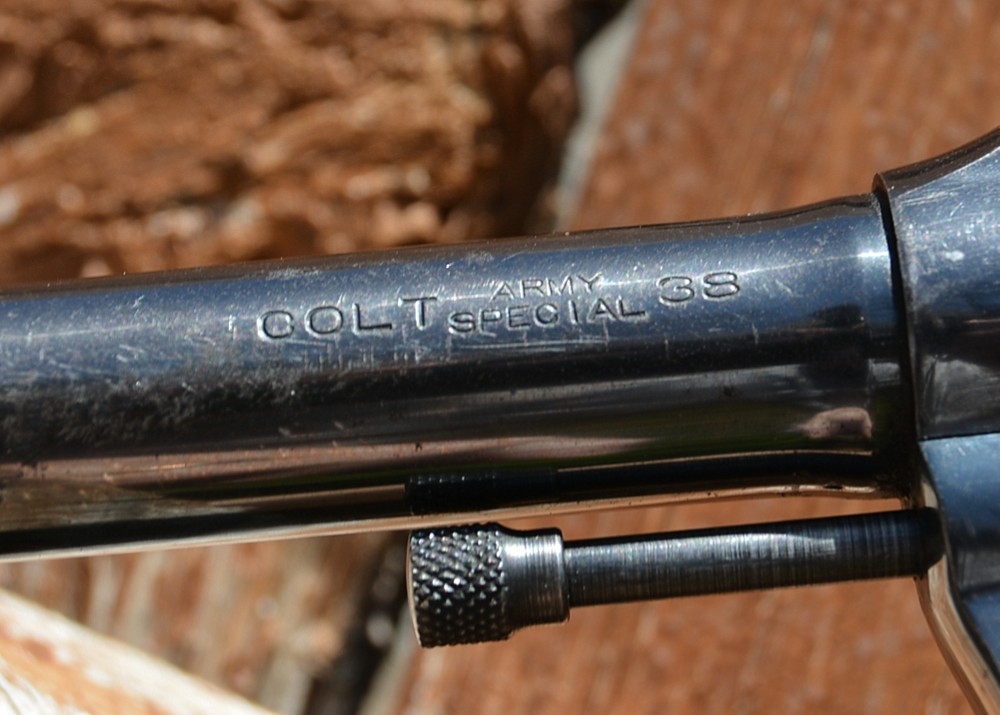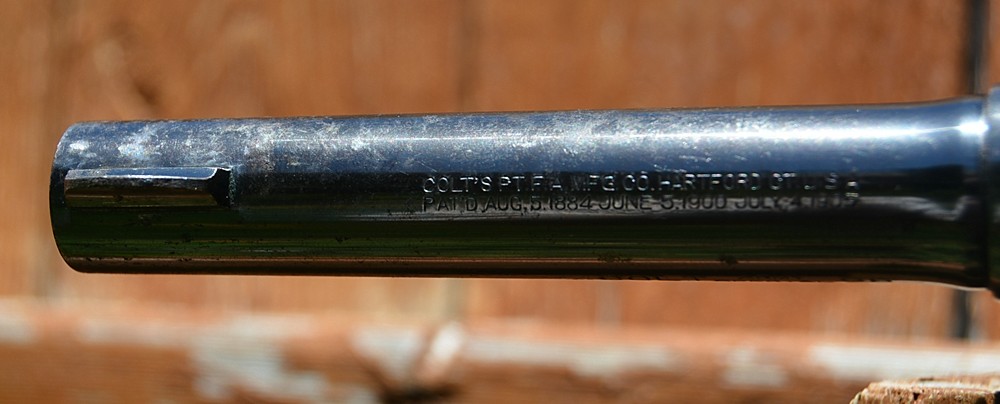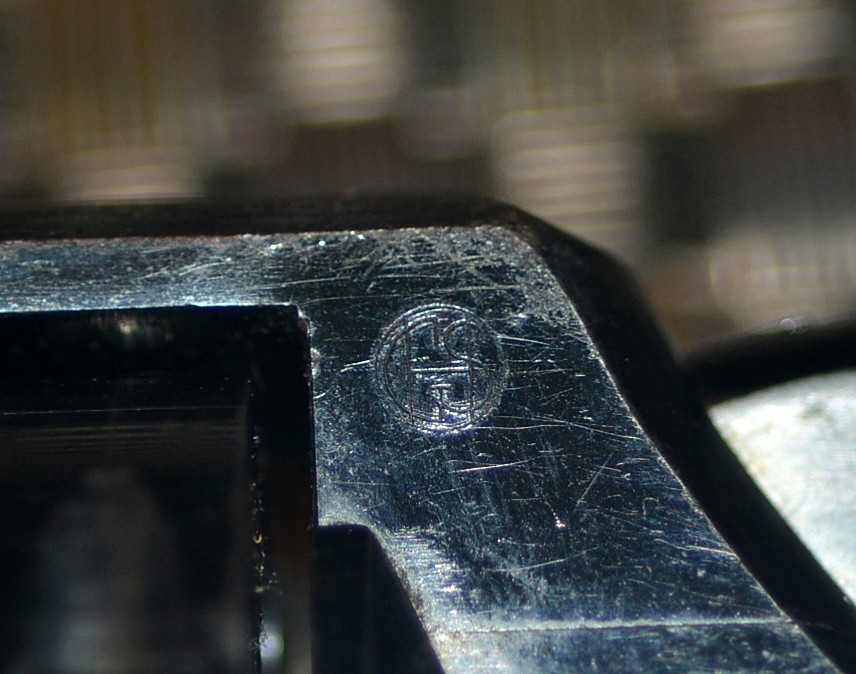 Just for grins, here's my .41 Colt Army Special, 5" barrel, made in 1920: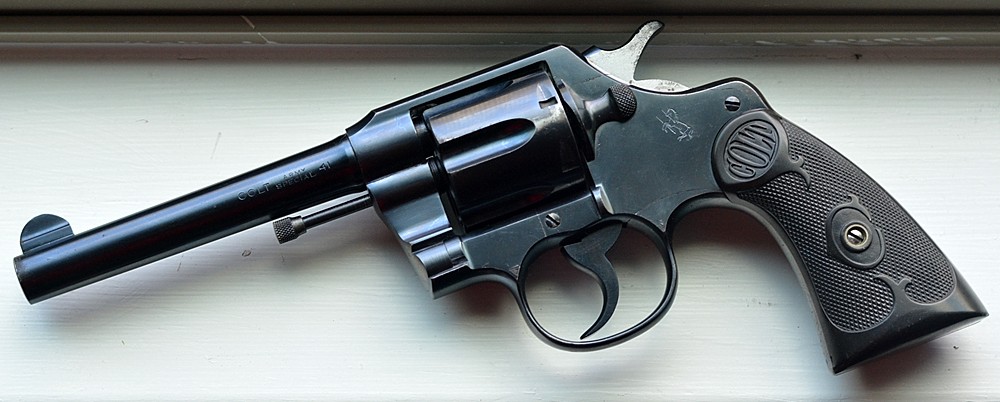 Now for the fun part: The gun was $275 plus $25 shipping; and another $20 transfer fee from my friendly local gun shop here in San Antonio. Sadly the .41 Colt Army Special was three times as much - but condition means everything!