Registered User

Posts: 4
Joined: Mon Apr 30, 2018 3:29 pm
Age: 55
Location: Independent Hill, VA
The SVT 40 is one of my favorite rifles to shoot.
Here is a little Gun porn: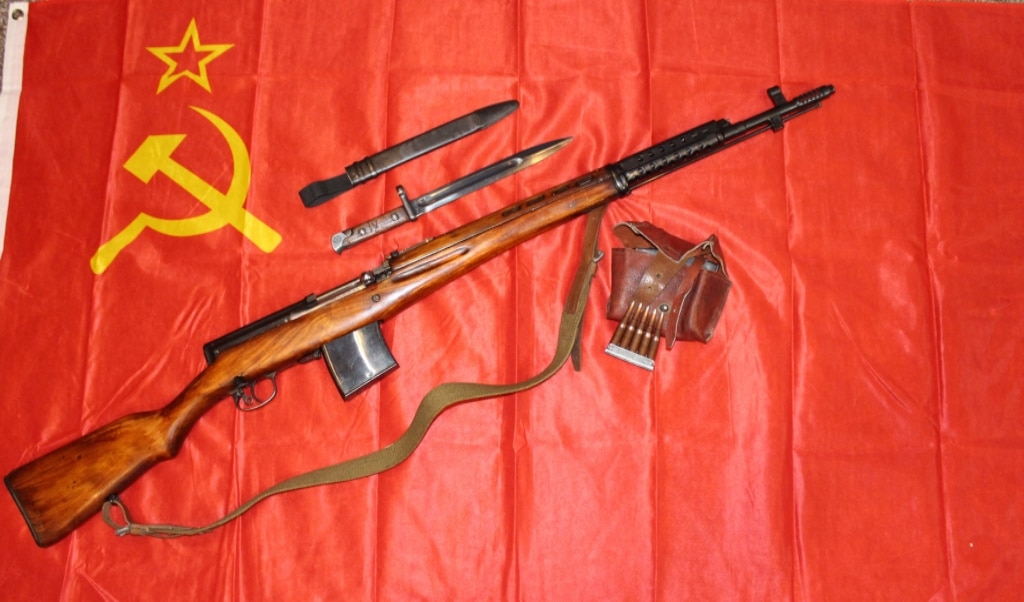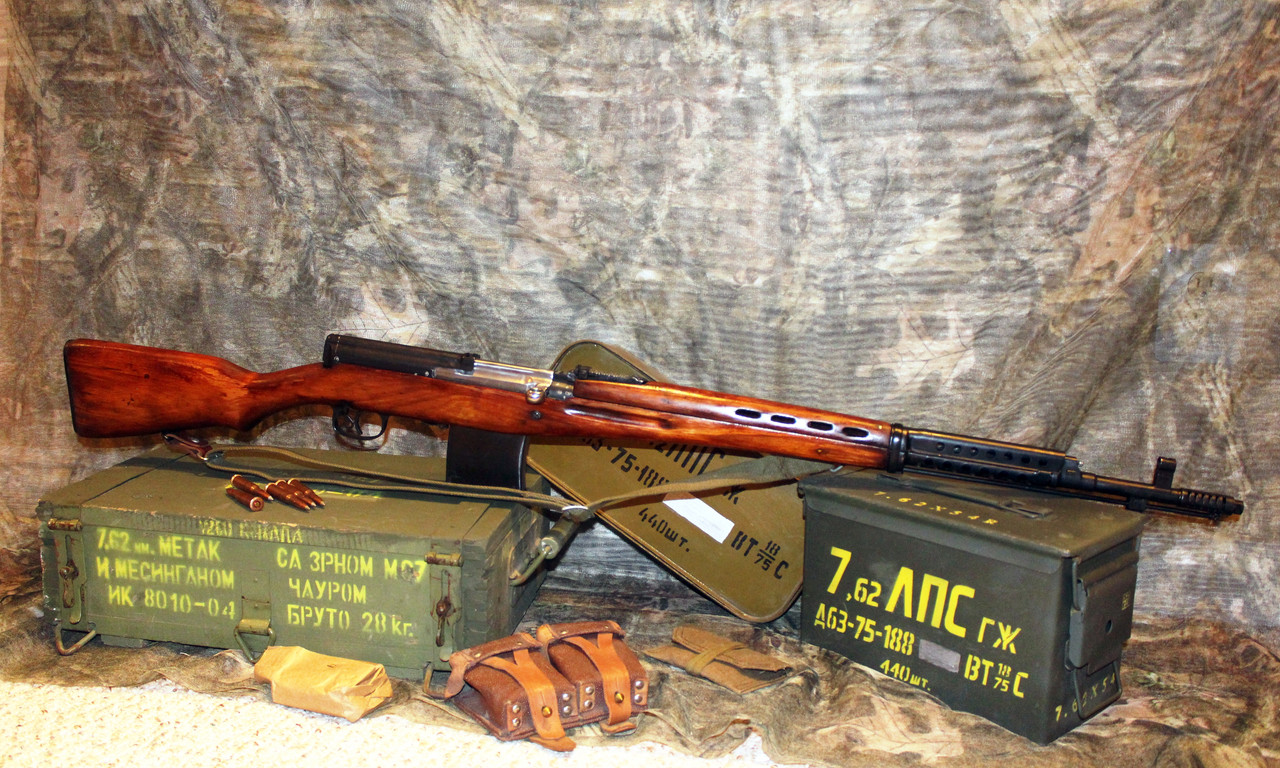 ---
Registered User

Posts: 13
Joined: Sat Jan 06, 2018 12:04 pm
Age: 63
Location: Southern Minnesota
Very nice ! Makes me jealous .The less common firearms tend to do that to me .
---
Firearm Fanatic

Posts: 2483
Joined: Fri Jun 02, 2017 10:28 pm
Age: 68
Location: Menomonee Falls, Wi
Nice, but an expensive toy. Good to see a high roller. Nice photo art. Does the stock have original finish? Is the star buffed down or clear, well stamped? Any close ups of that baby.
To old to fight and to old to run, a Jar head will just shoot and be done with you.
---
Beautiful rifle! I have Tula 41. Nice photo work with one minor fail- the Green wooden box is for the Yugoslav ammo 7,62x39 (M67 ha-ha). 1260 rounds, brass, produced bay IGMAN KONJIC - IK, serial number 8010-04, production year 1980. Igman Konjic factory is today in Bosnia and Hercegovina.

I am searching for SVT bayonet. Nice that you have one. Is it expensive?
»You're a disgrace. I'd like to know how you got to be a Captain, anyway. »Yossarian: »You promoted me.« Colonel Cathcart: » That has got nothing to do with it.«
---
My interests on these rifles is growing, lately.
Steve
---