Built in 1948 using parts from French Berthier rifles and model 1905 Mauser carbines, these carbines were produced for the Turkish forestry service. During the late 1940's the forests of Circassian Walnut Turkey is known for were being logged illegally and sold on the black market by armed tree poachers. The Turkish government decided that its Forestry officials needed to be armed and the Berthier rifles were chosen supposedly because the fired the 8x50R Lebel round which was not commonly available in Turkey. According to some estimates less than 8,000 of these carbines were produced and most were imported into the US by Springfield Sporters in the 1990's.

Here you can see the parts which were taken from the M1905 Mauser carbine and reused (handguard+barrel bands)

This Mle M.16 Receiver marking may be uncommon as most carbines appear to be m1907-15's

Century Arms import mark on the metal shroud added to hold the handguard in place
The Turks retained the long rifle rear sights although the calibrations are no longer relevant due to the shortening of the barrel during the conversion process.
All the Forestry Carbines were manufactured during 1948 as shown by the receiver markings. "T.C" stands for Turkiye Cumhuriyeti or Republic of Turkey and "Orman" stands for Forest or Forestry

Photo of the 3 shot clip required to use the rifle as a repeater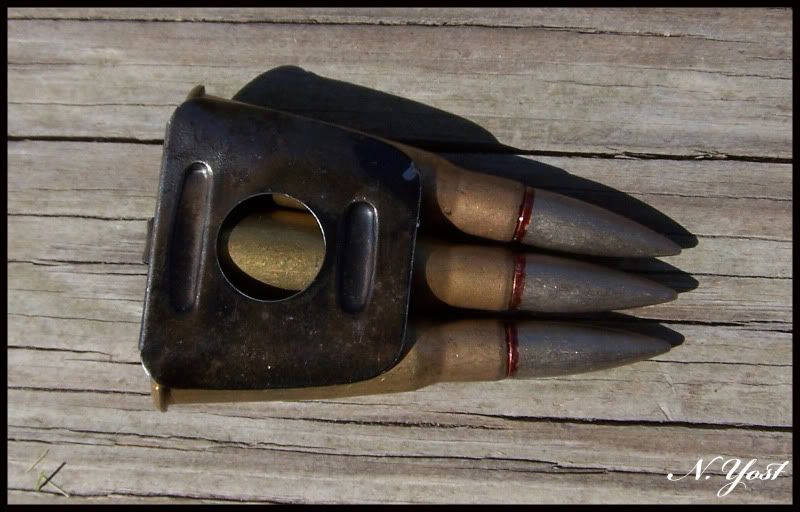 Rear view of the clip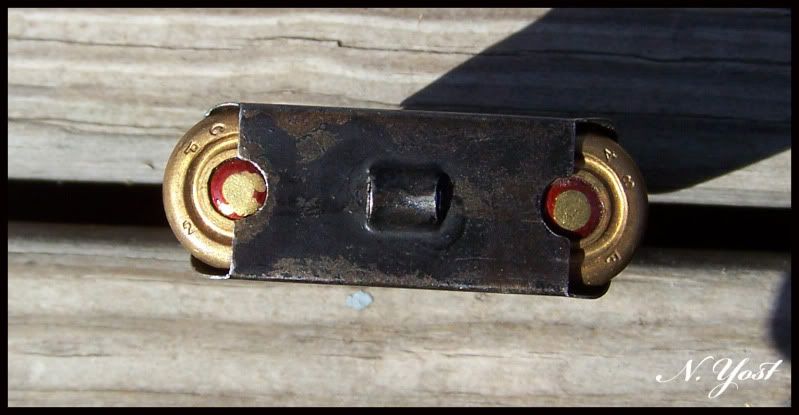 Sources:
turkmauser.com
milsurps.com