A few weeks ago, I had a friend tell me his buddy had a Argentine Mauser for a little bit of nothing.. I knew before hand it was an 1891 and sporterized, which I don't usually get excited about sporters.. When I saw the barrel shank crest, I had never seen it before.. So, I bought for the crest and drug it home, and little did I know what I had drug home.
Near as I can figure.. it's from The National Military College, which is the institution in charge of the undergraduate education of officers of the Argentine Army in Buenos Aires. There are 3 lots of these rifles that exist, for Military School (125 rifles), Naval School (75 rifles) and University Battalion of the Federal Capital (University Battalion - 200 Rifles) on their barrels. These guns will also have school serial numbers as well as the standard serial at times.
So, I guess it's an cadet officer training rifle.. Am I close?
I'm guessing this is rifle 18 of the 200 lot, has matching school serials, the B.U.18 and has the original stock serial intact. Aside from the chopped barrel and bent bolt, the bore is nice. Also, strangely, the barrel while shortened, has the original Argentine front sight installed. I could find little, if any info on them, I found about 3 photos and mention of about 5 others like it, I'm sure there are others out there. I figured even as a sporter, the odds of finding another is pretty slim. I am however going to put a regular handguard to at least fill it out on the top side a little.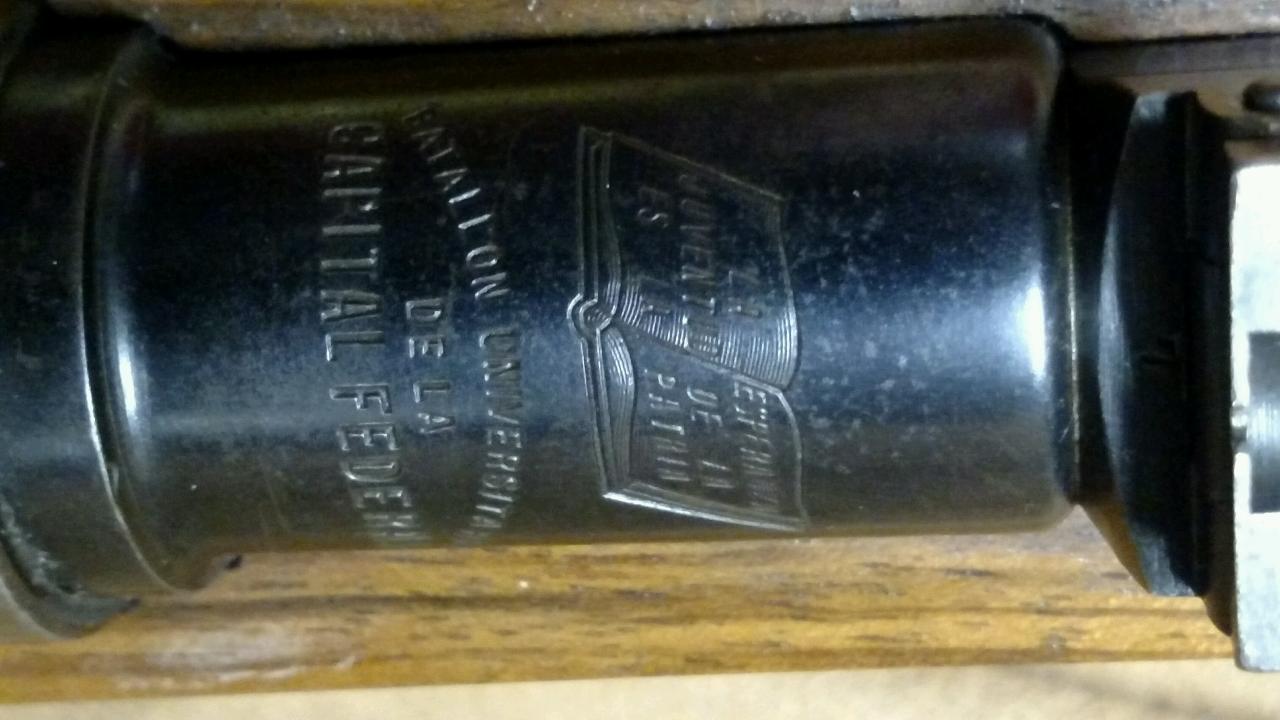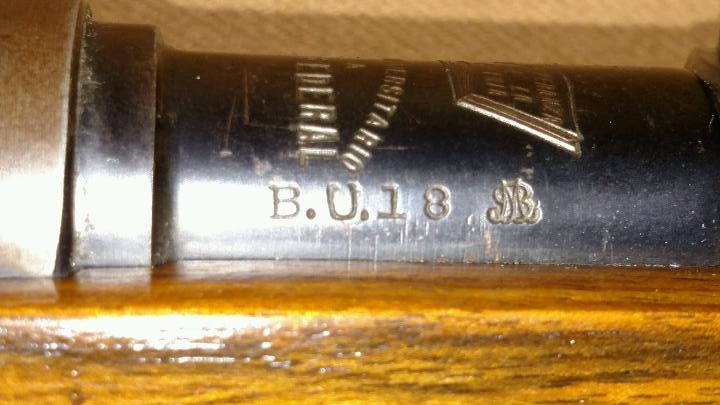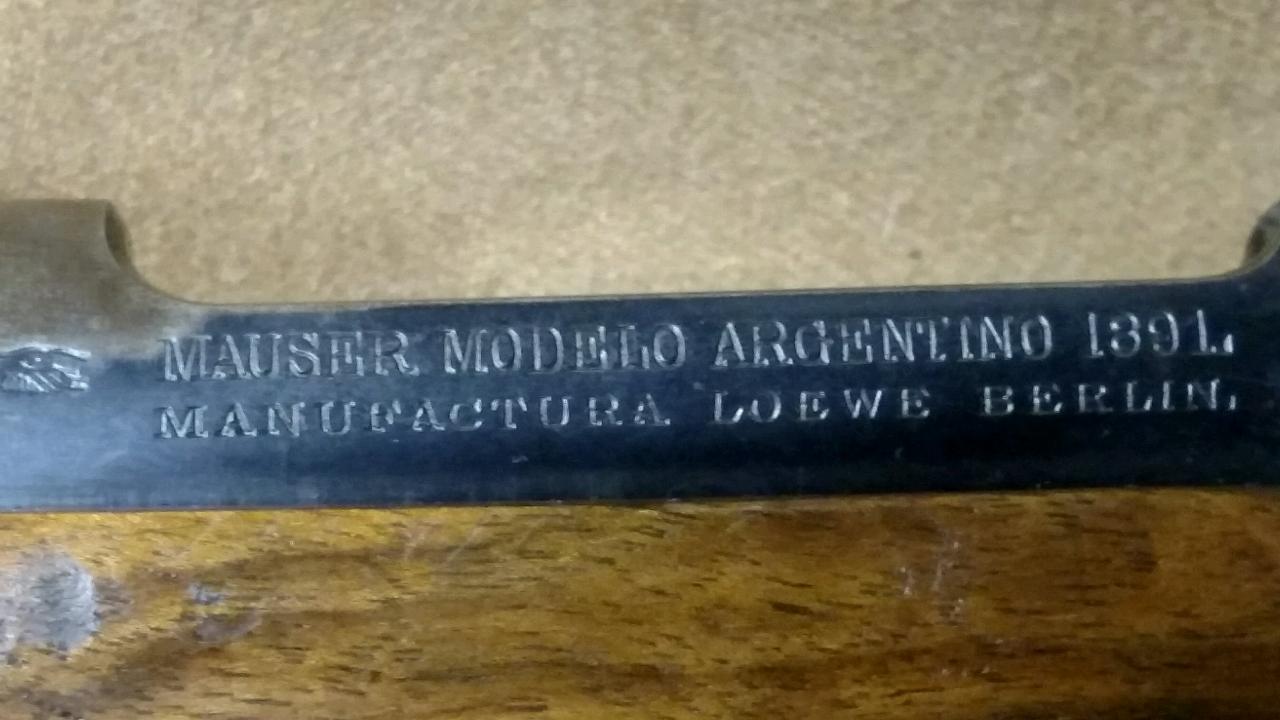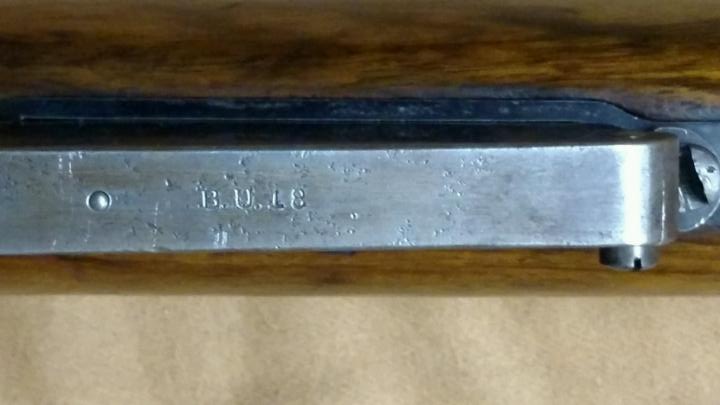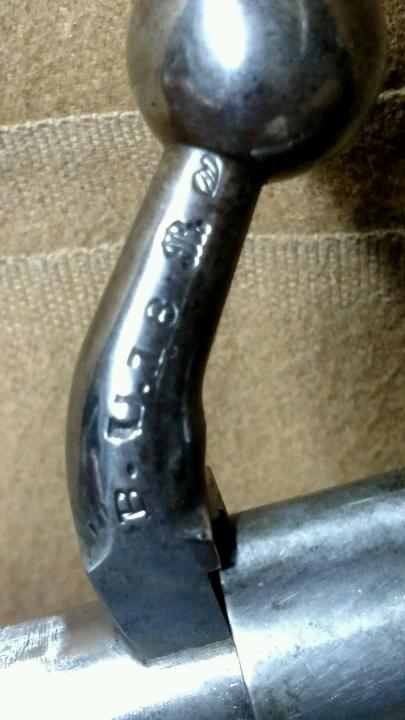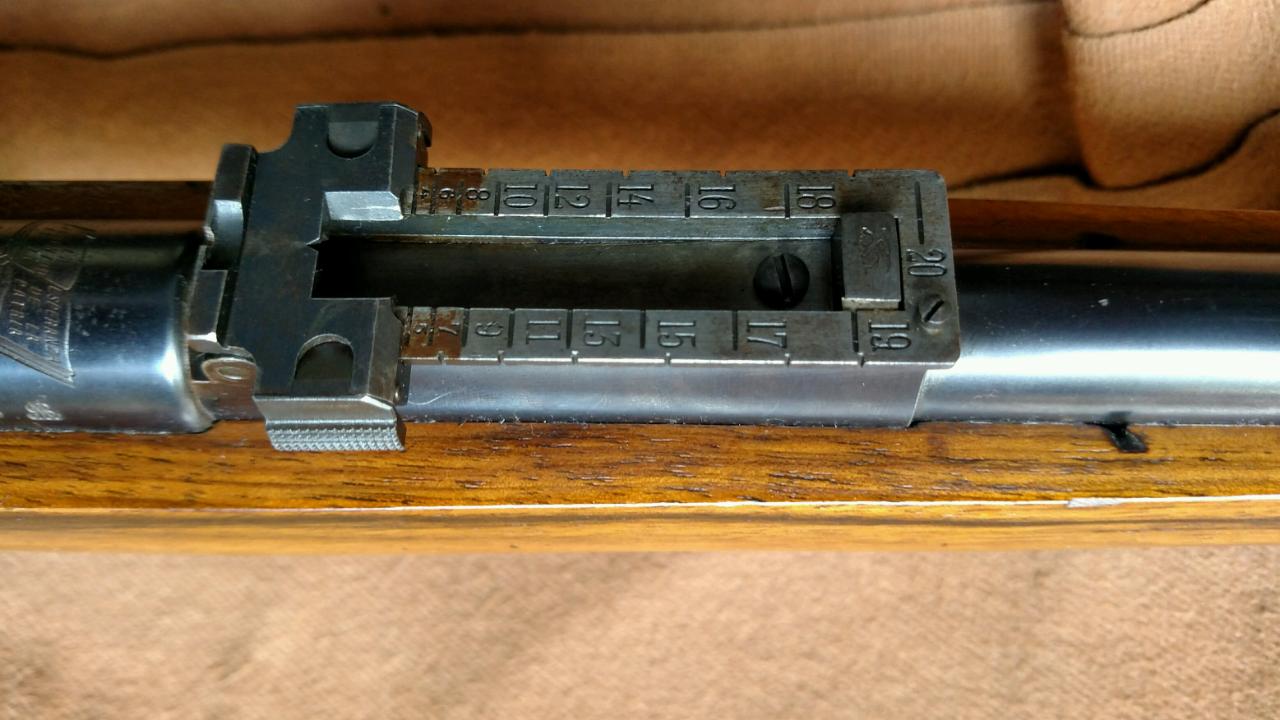 This is the oddity.. Someone put alot of work getting what I think is the original front sight back on after cutting the barrel.