I have been doing this for years and years with great results in the accuracy department. I learned it from my Dad in the 60's so I surely did not come up with this by any means and I am sure many here do it also. With that out of the way....
Our MilSurps come with barrel crowns that often are fairly worn, scratched etc. This will/does affect accuracy more than many folks think. You can always buy the tools needed for a recrowning project. But more times than not all the crown needs is a easy to do lapping job.
We would be just polishing out the scratches, burrs etc. from the crown. These scratches/burrs will/do push the gases/bullet from one side to the other versus an equal/smooth release from the barrel. I have many instances of going from a 3" @100 yard gun to a 1" @100 yard gun with just doing nothing but this.
I just finished a Chinese T53 that went from a "so-so" accuracy gun to a nice accurate gun and thought I would photograph and post up the process. I suck at pictures so please forgive the quality but hopefully some of you interested in this will get the idea.
Be prepared to spend about $5-6 dollars.
You need some valve lapping compound. I just get it at NAPA. Any auto store should have it though.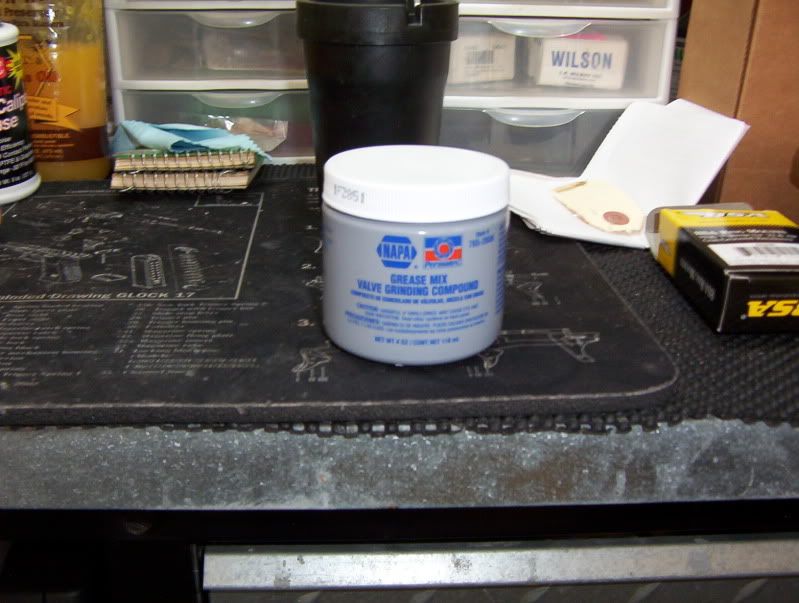 Couple of 1/4" brass screws. Home Depot has them. The heads on the quarter inch brass are perfect for 7MM/8MM/7.62/30 cal etc.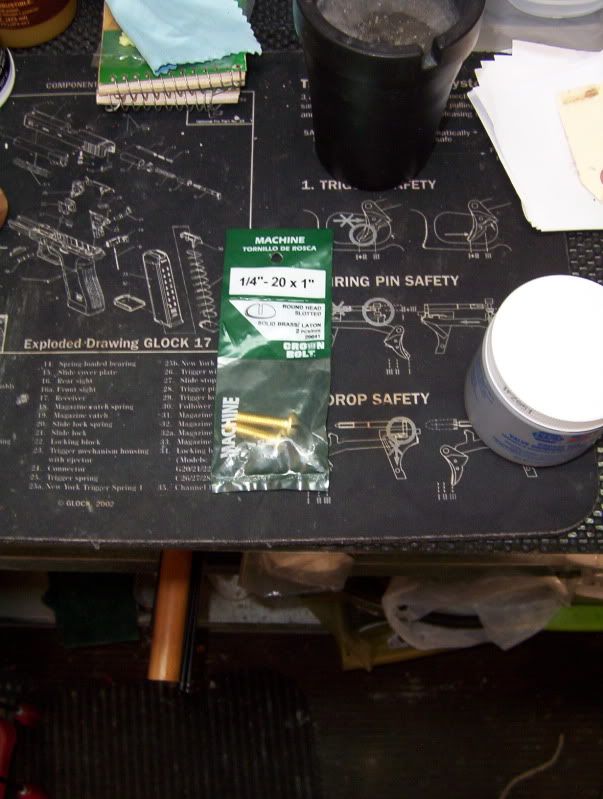 Put your brass screw in a drill or cordless screwdriver. Your not going to be removing metal so you don't need much power here. Your just polishing. Get you a "glob" of lapping compound on there.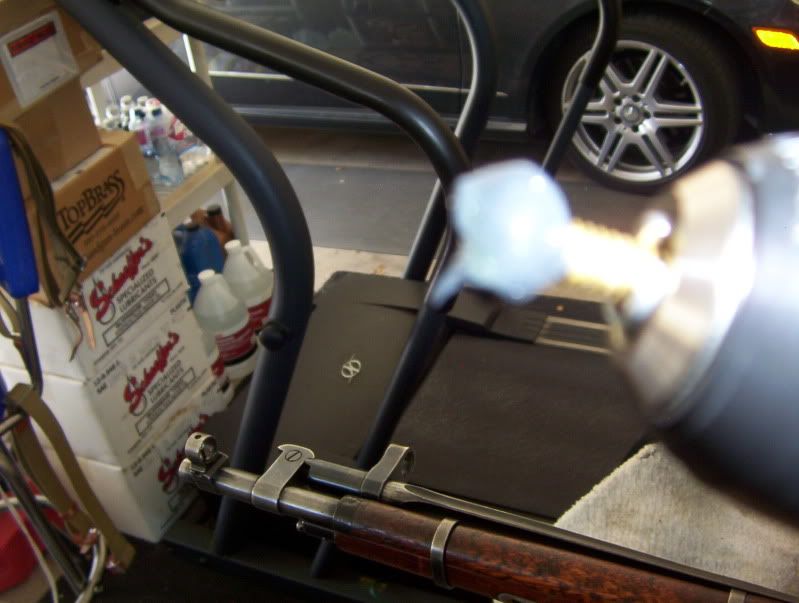 Begin lapping your crown by lightly seating the screw in the barrel crown. You are going to use a slow speed on your drill. Go in a circular motion with your drill. This insures a uniform job. Just keep it firm but you don't push "hard" by any means.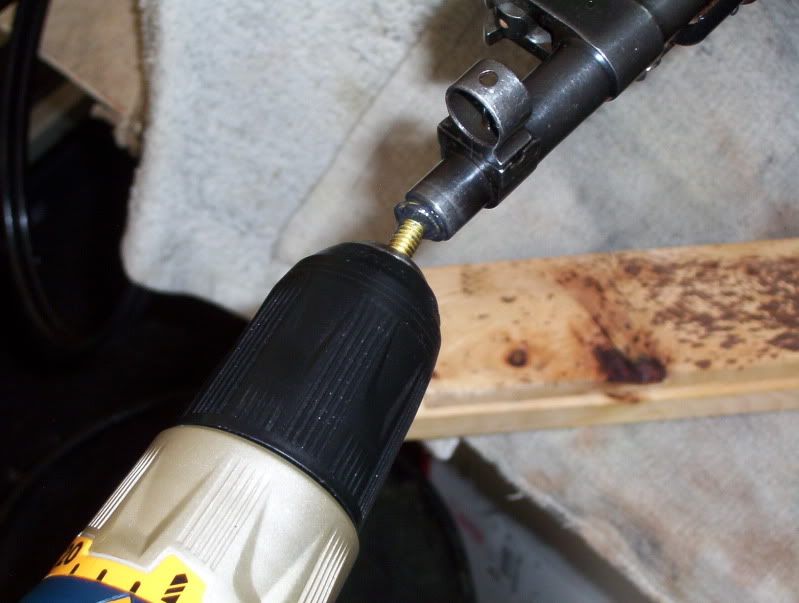 I then light sand the crown face with 600 grit sandpaper.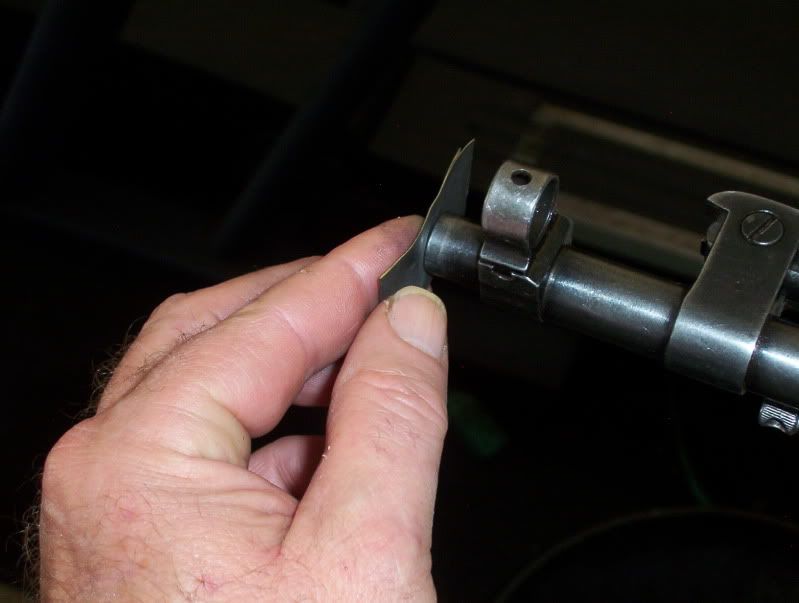 And finish off the job with spinning some scotchbrite around on the end of the brass screw.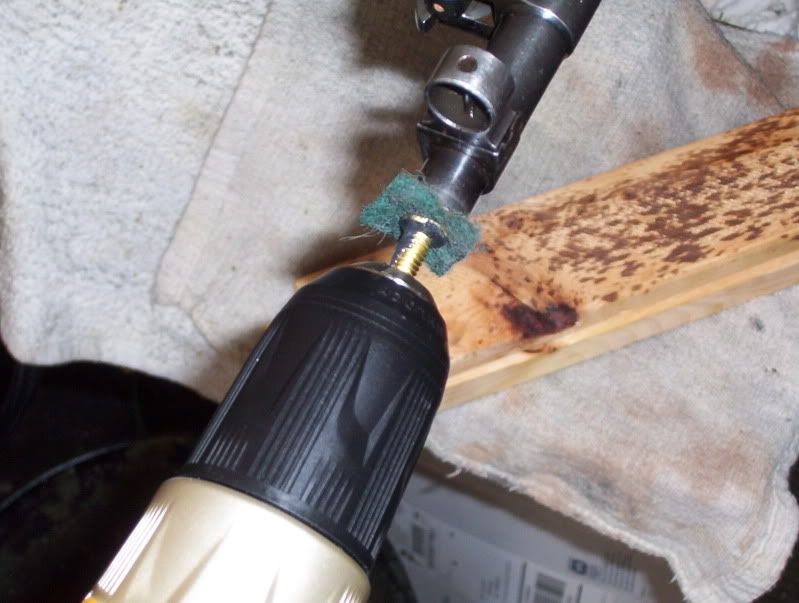 You end up with a smooth, bright, uniform crown.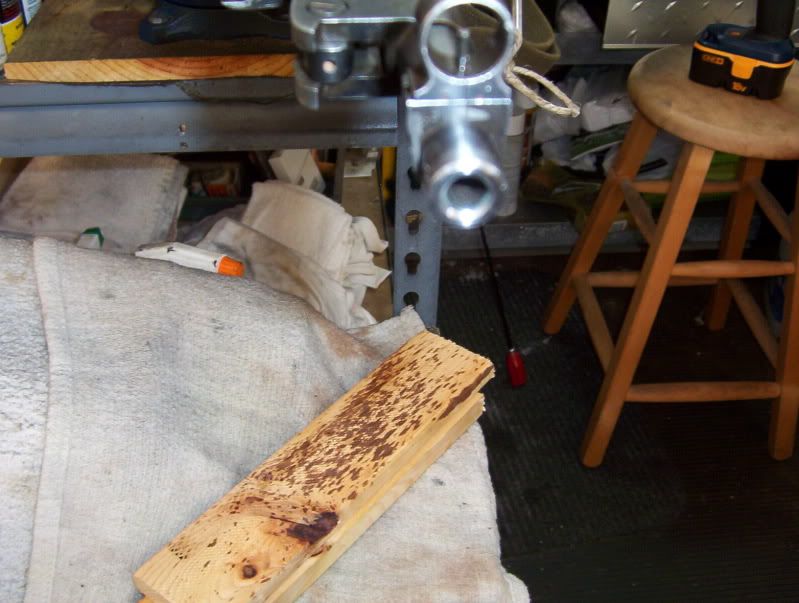 Last thing I always do is drag a clean Q-Tip from the barrel outward. Making sure not a single snag is there.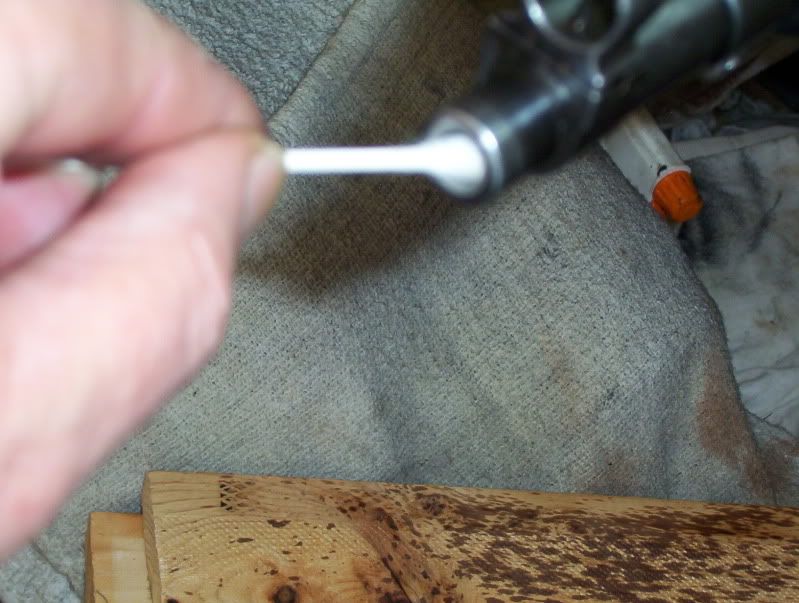 There I just spent less than 30 minutes and about $5 bucks. All the scratches etc. are gone and I have a perfectly uniform polished barrel crown. The difference in accuracy is truly remarkable.
You can reblue it very easily and your done.
I hope this may help somebody as much as it has helped me in improving the accuracy and enjoying my old MilSurps more.